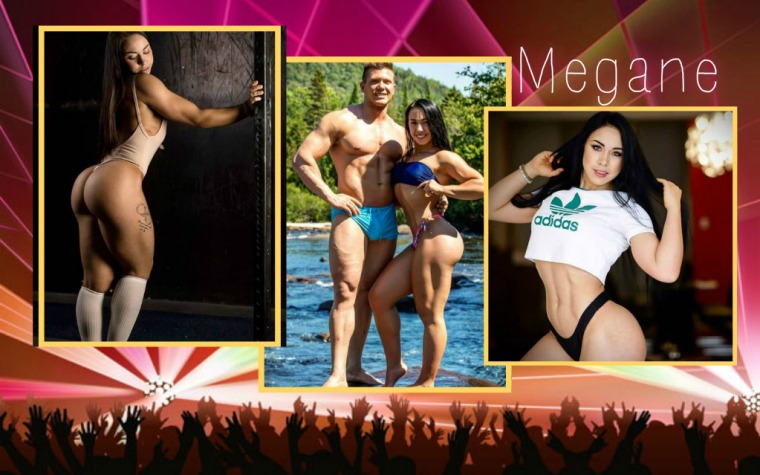 FITNESS FEMENINO
martes, 26 de febrero del 2019
FOTOS (Peter Valentino, Bruno Nantel)
Megane interrumpió su rutina de ejercicios para atender a QuePalo.com. La amable canadiense respondió a nuestras preguntas desde su natal Montreal, en Quebec, la región de habla francesa en Canadá.
Megane es Fitness Model y Coach, especialidad dentro del entrenamiento físico que está en boga, principalmente en Brasil, Estados Unidos, Canadá y Europa. Es, para ilustrarlo más 'calle', un fisiculturismo 'light'.
Ella nos asegura que para lograr definir el cuerpo que tiene hoy día fue un proceso por etapas, lento, en el cual lleva ya cinco años. Una vez superada la fase de retención de líquidos e inflamación, la transformación física se hizo más sencilla y consistente.
Sin más prólogo, les presento a la empresaria, fundadora de Inspired Builders, y atleta Fitness Model & Coach, Megane Di Ioia.
882240495156463
on
piZap.com
«« HÉCTOR VÁZQUEZ MUÑIZ, QuePalo.com »»
What do you do for living?
» MEGANE DI IOIA, Fitness Model & Coach «
"I have my company of worldwide coaching."
«« HVM »»
What's 'Inspired Builders'?
» MEGANE «
"That's my company. i want to inspire a lot of people in believing in yourself, and achieve your goals."
«« HVM »»
How much satisfaction do you feel when you see yourself in a mirror, or in your Instagram pictures?
» MEGANE «
"I'm happy with the person i become. I'ts more then just physique. I am proud of my mindset."
«« HVM »»
How often do you go to the gym?
» MEGANE «
"I train 5 time a week, 3 days to do legs, and a cardio circuit twice a week."
«« HVM »»
Is it true, the more exercise, the better the sex?
"Yes, of course!!"
«« HVM »»
Where do you see yourself in the Fitness business in twenty years?
» MEGANE «
"Omg!!!...
I want to inspired more then a million of people, and make Inspired Builders a team big in the entire world. I want to travel the world with my company."
«« HVM »»
Do you know anything about Puerto Rico?
» MEGANE «
"Yes i know enough for knowing. I want to go visit this country one day for sure. Maybe get a house right there."
.
---
---
---