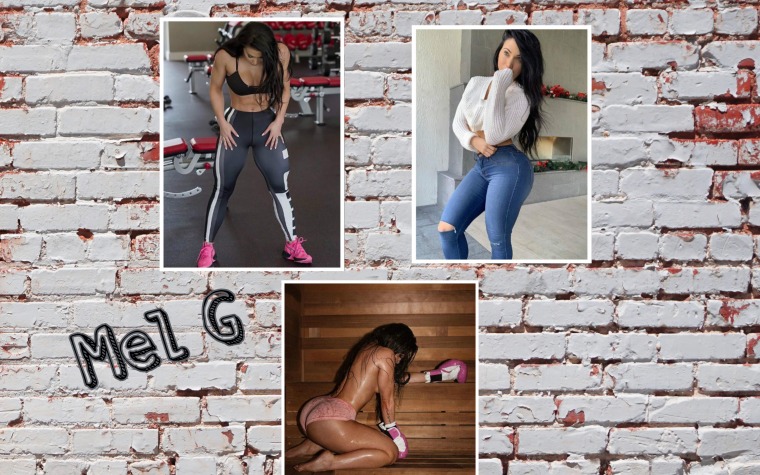 FITNESS FEMENINO
jueves, 06 de junio del 2019
FOTOS (@melgfit / IG)
Es conocida y reconocida en el universo de las redes sociales como Mel G, una de las Top Fitness Model en todo Estados Unidos y Latino América. Goza de 450,000 seguidores en Instagram, y cerca de un millón en todas las plataformas, números respetables para un atleta de la especialidad fitness.
Ella tiene sangre boricua por herencia directa de sus padres, Mel G es mitad libanesa y mitad puertorriqueña
Su pasión por el entrenamiento físico comenzó desde los 11 años, destacándose como atleta de Pista & Campo. A la edad de 21 incursionó en la industria del entretenimiento musical como compositora. Un par de años después descubrió su verdadera pasión: Fitness Model e Influencer.
Mel G es una exitosa BoricUSA, residente en Florida, que trabaja bien fuerte en el gimnasio todos los días, se sacrifica con dietas estrictas, con la motivación y el empuje que caracteriza a los atletas que llevan a Puerto Rico en su sangre y corazón
«« HÉCTOR VÁZQUEZ MUÑIZ, QuePalo.com »»
What university did you attend, and what did you major at?
» MEL G, Fitness Model & Influencer «
"University of South Florida. Business."
[NUTRITION WORLD @ Manatí, Hatillo y Trujillo Alto]
«« HVM »»
Tell me about your Track and Field youth career, your achievements?
» MEL G «
"I was ranked top in my class in Hillsborough County in Tampa. For the long jump and others".
[Rest. SABOR DE MÉXICO @ Camino Alejandrino, Guaynabo, y Lomas Verdes, Bayamón]
«« HVM »»
Who's your women's favorite athlete (from any sports), and your Fitness role model?
» MEL G «
"Serena Williams and Paige Hathaway (Fitness Celebrity)."
«« HVM »»
You have been a singer / songwriter, so you know about rhythm. Said so, what kind of music do you like the most to pump yourself for gym training?
» MEL G «
"I love all music. But Rock tends to get me fired up, and hip hop."
«« HVM »»
What's your advice to a female gym junkie that wants to make Fitness Modeling and Coaching her professional job for living?
» MEL G «
"Stay consistent. Stay you. Study what others are doing, to learn. Success leaves clues."
[WORLD FITNESS CENTERS @ Caguas, Bayamón y San Juan]
«« HVM »»
How is your daily / weekly gym routine?
» MEL G «
"3 of the days are leg days. Others, upper body. Just depends on my current goal."
«« HVM »»
What are your favorite exercises to get stronger glutes and legs?
» MEL G «
"So many. I'd say hip thrust, traditional squats, dead lifts.".
«« HVM »»
Are sex and exercise related… The more exercise the better sex?
» MEL G «
"I think so. Endurance wise."
«« HVM »»
Ok, let's do some promo to your website melgofficial.com What is it about?
» MEL G «
"Showcasing Mel G Fit and info about me. Also my ebook which is a leg and glute guide is on there as well."
«« HVM »»
When you see yourself at a mirror, what do you see?
» MEL G «
"A women who needs to achieve a lot more to leave an impact."
.
Scroll